View all posts
Ozanam Inn
11/07/2022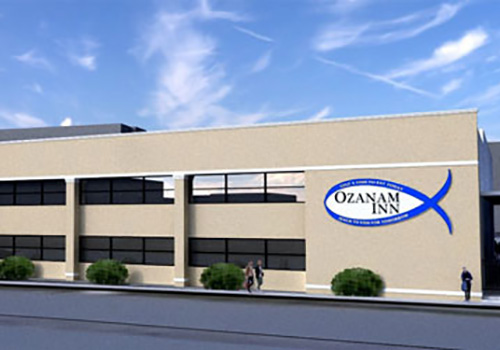 Ozanam Inn is a non-profit, direct service agency serving the homeless and underserved of Greater New Orleans, regardless of gender, race, color, creed, religious preference, or national origin. All of their services are provided free of charge.The Inn was established in 1955 by the Society of St. Vincent de Paul and is named in honor of Frederick Ozanam, who founded the Society in 1852.
Ozanam Inn is currently equipped to sleep a minimum of 97 men and 59 women per night. Overnight guests are given a bed for the night, a shower (toiletries and other necessities are provided), supper and breakfast, and are given clean pajamas in which to sleep. In addition to shelter and food, the Inn offers several other services. Ozanam Inn's meal program is one of the most comprehensive in New Orleans, offering three meals a day, seven days a week. Anyone (men, women and children) may partake in our meal program and we serve an average of 400 - 500 meals each day. Clothing is offered to anyone in need with approximately 1,500 pieces of clothing distributed each month. Volunteer doctors and medical students perform basic healthcare services in-house and make referrals to area hospitals when necessary; they also offer several health screening such as TB tests, Hepatitis C tests and more. Additionally, anyone may use the Inn's address to receive any and all types of mail, including important documents such as identification cards, social security cards, etc.
In one year:
120,000 Meals Served - Over 120,000 meals have been service since they moved into their new home at 2239 Poydras St. The communal meals service was reopened to the public in April 2022.
More than 1,200 Individuals Offered Shelter - SInce opening the doors on November 3, 2021, more than 900 men and more than 300 women have sought and received shelter.
75 People Moved Into Permanent Housing - Ozanam Imm's team has helped 75 men and women into permanent housing through various Housing Programs.
More than 350 Patients Seen in On-Site Clinics - Partnering with LSU School of Medicine, LSU School of Dentistry, and Tulane School of Medicine, more than 350 individuals have been seen in Ozanam Inn Clinics.
Thank you for helping Ozanam Inn change lives and make dreams come true! With your help, Ozanam Inn gives a fish for today and teaches to fish for tomorrow.
2239 Poydras Street
New Orleans, LA 70119
504-523-1184
www.ozanaminn.org