View all posts
DIY Disco
04/03/2023
By: Fidelity Bank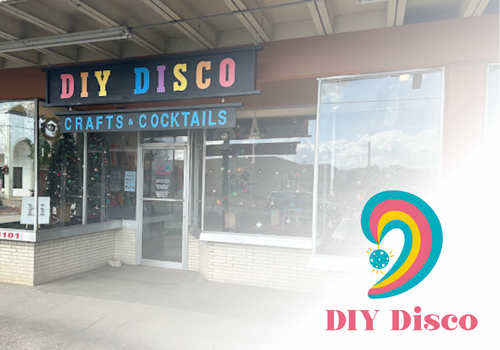 DIY Disco is an arts and crafts bar where you and your closest friends can uncover your artistic side and create modern home decor and goods while sipping specialty cocktails.
They also have a full selection of wine and beer. Customers can choose between painting, woodworking, leatherworking, clay pottery, home décor, and textiles.
DIY Disco opened in December 2022. DIY Disco is located on Government St. in Baton Rouge and sessions are available Thursday – Sunday. DIY Disco is owned by Chloe McMahon.
Check them out at:
www.diydiscobr.com
@diydiscobr – Instagram
DIYDiscoBR - Facebook
Fidelity Bank financed the build out and provided working capital for this local start up using the SBA 7a Loan Program.