View all posts
Youthforce NOLA
05/01/2023
By: Fidelity Bank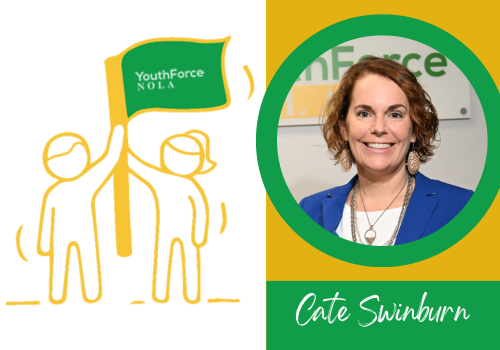 "YouthForce NOLA fuels a connected, supportive community in which young people have ready access to the learning experiences and practical resources they need to explore and confidently pursue a wide range of opportunities after high school graduation. As a result of our collective efforts, every young person in our community will be equipped to choose and thrive in a meaningful, well-paying, sustainable career - including right here at home in New Orleans."
Cate Swinburn | Co-Founder, President & CEO of Youthforce NOLA
YouthForce NOLA is an education, business, and civic collaborative that prepares New Orleans public school students for successful pursuit of high-wage, high-demand career pathways and facilitates systems change to ensure equitable outcomes.
YouthForce NOLA
1100 Poydras St. Ste. 1405
New Orleans, LA 70163
(504) 389-5901