View all posts
Lemonade Creative Marketing, LLC
05/01/2023
By: Fidelity Bank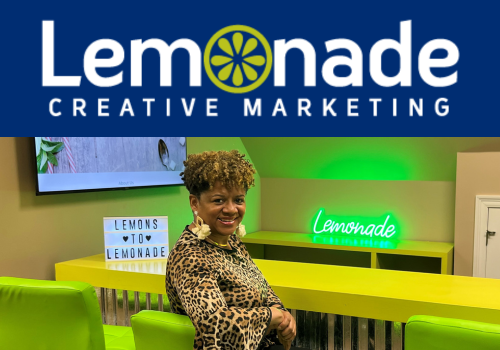 Lemonade Creative Marketing, LLC is a promotional branding agency located in Baton Rouge, LA. In 2010, Nenette Gray, the Founder & CEO of Lemonade was laid off from her job in the pharmaceutical industry. She had worked in corporate America for 17 years at that point and was at a crossroad. She was trying to decide if she should go and get another "good job" or if she should finally start the business she always wanted. At that time, she decided to turn the "lemons" of losing her pharmaceutical job in to Lemonade. Lemonade Creative Marketing was born.
Lemonade has grown in the years since the business began. They work with corporate and institutional clients to provide promotional swag that excites, engages, and inspires. Last year, Lemonade expanded their facility to offer kitting and fulfillment. This means that they're able to do more than just promotional products but curate a package with other non-promo items to truly connect with it's recipients.
Lemonade's client list highlights it's diverse nature and includes:
Exxonmobil
BCBS of LA
Southern University
Louisiana State University
Amerihealth Caritas
Lemonade was featured in the Global Exxonmobil Annual Report highlighting their successes. Lemonade is growing and expanding their reach to more clients outside of Louisiana.
Lemonade's Founder, Nenette Gray has been named a TOP 50 WBE CEO and has been featured in a number of industry related publications. Outside of the office, you'll find her traveling to explore other cultures, hiking, kayaking, and cheering loudly for her favorite Louisiana Teams including the SU Jags, LSU Tigers, and the New Orleans Saints.
What's unique about Lemonade is they've recently built a "Lemonade Stand" to facilitate meetings and offer a fun and inviting environment for clients to relax and enjoy a glass of freshly squeezed lemonade.
Nenette Gray
Chief Lemonade Maker
Lemonade Creative Marketing, LLC
(225) 228-3449
lemonadecreativemarketing.com