View all posts
Keep Slidell Beautiful
06/12/2023
By: Fidelity Bank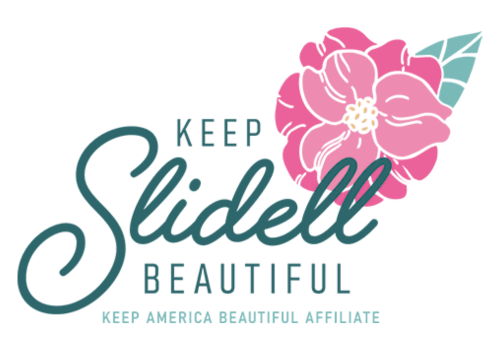 Keep Slidell Beautiful became an official Keep America Beautiful affiliate in March 2007.
KSB focuses on Litter Prevention, Beautification, Community Improvement, and Waste Reduction in the City of Slidell. Partnerships have been developed through education, participation in programs and activities to improve the physical environment and quality of life in Slidell.
KSB plays a vital role in keeping our city clean. Litter is picked up almost daily by volunteers and community service workers. This helps improve the quality of life, property values, and the health and ecosystem of our community. We do a lot more than pick up litter, though. Our annual events, like the Slidell Tree Giveaway, Spring and Fall Citywide Cleanups, and the ever-evolving beautification projects, bring our community together and move us towards a cleaner and more beautiful future for Slidell. With support from our community, we can continue to expand our existing programs, like our KSB Salutes our Adopt-A-Spot program and begin to develop new programs to broaden our impact in the city of Slidell.
We consist of a volunteer board with each bringing a unique skill set and vision that sets us apart & allows us to function at a high capacity to get things done. We are always looking for people to join us in our efforts to clean up and refresh our city.
To learn more about our programs and how you can get involved, please call our Director Marisa Frischhertz at (985) 646-4371 or email us at [email protected].