View all posts
New ATM Locations Available
06/30/2022
By: Fidelity Bank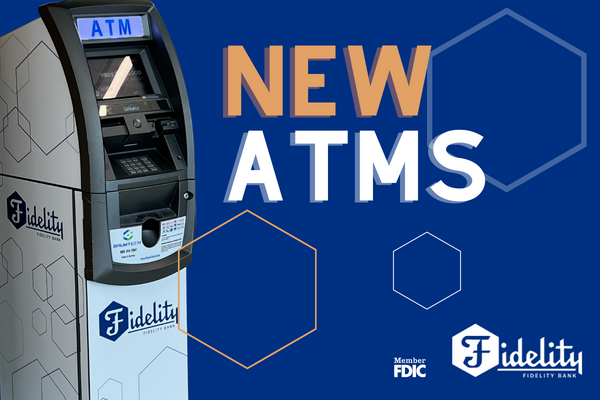 New ATM Locations Available!
We're excited to announce 8 new ATM locations now available to all Fidelity Bank customers.
Children's Hospital - 200 Henry Clay Ave. New Orleans, 70118
Gentilly Center - 4242 Chef Menteur Hwy, New Orleans, LA 70126
LCMC Health Touro Infirmary 1st Floor - 1401 Foucher St. New Orleans, 70115
LCMC Health Touro Infirmary 2nd Floor - 1401 Foucher St. New Orleans, 70115
Matherne's Market Downtown - 440 N 3rd St. Baton Rouge, LA 70802
Matherne's Market at LSU - 85 Gateway Center, Baton Rouge, LA 70802
Robérts Fresh Market - 7355 Highland Road, Baton Rouge, LA 70808
Save-A-Lot - 8700 W Judge Perez Dr, Chalmette, LA 70043
These are cash dispensing ATM services only; no deposits accepted at these locations. ATM services at these locations are free for Fidelity clients only. Fidelity Bank is also a proud member of the MoneyPass® and Community Cash networks providing surcharge-free ATMs all over Louisiana and the U.S. To find a MoneyPass® or Community Cash ATM, visit our website.