View all posts
Chris Ferris, President & CEO, Fidelity Bank
09/01/2022
By: Eliza Fillo, Biz New Orleans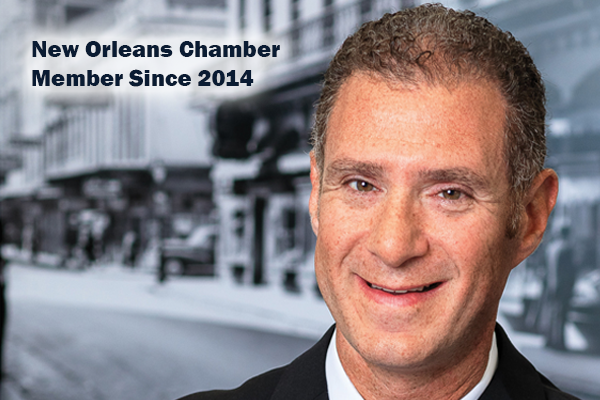 "I love the spirit of New Orleans in that everybody wants the city to succeed."
Serving the residents and businesses of New Orleans for over a century, Fidelity Bank operates with a mission of being "Here For Good," a three-part undertaking that involves giving back to the community, making decisions that support long-term commitment, and taking a consultative approach to meeting clients' goals. A one-billion-dollar bank with 17 branch locations, Fidelity also makes the dream of home ownership possible for thousands of locals each year through its mortgage division, NOLA Lending Group.
Chris Ferris joined the Fidelity Bank team eight years ago. His commitment to excellence quickly led to his being named Chief Banking and Operations Officer and later assuming the top role as President and CEO. Today, Chris drives Fidelity Bank's mission by maintaining a values-based organization focused on the needs of the local community.
Fidelity Bank has a long history of being a Chairmen's Council Member with the New Orleans Chamber of Commerce, and Chris currently serves as a Chamber board member.
"I love the spirit of New Orleans in that everybody wants the city to succeed," says Chris. "Our business community has a deep understanding of what's good for the city is good for them—we have a competitive marketplace but our business community wants all businesses to survive and thrive," he says.
Recently, the Fidelity Bank POWER program— a 1,500-member program for women-owned businesses—sponsored the Chamber's highly impactful Woman's Leadership Conference. Additionally, Fidelity Bank works with hundreds of non-profits through its community partner program while serving as the Official Bank of the Zurich Classic.