View all posts
Fidelity Bank Undergoing Website Redesign
12/13/2022
By: Fidelity Bank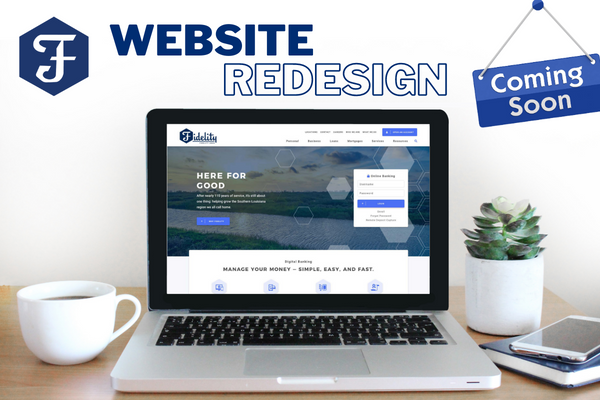 After weeks of hard work and dedication, we are excited to announce a complete redesign of our Fidelity Bank website is coming soon!

The primary objectives of our site development effort are focused on aesthetics, simplifying our content, and clarifying the navigation. We hope you will find the new website has a fresh new look and improved navigation that provides an easier browser experience and gives better access to web pages.

We hope to announce the official launch date soon!

Your feedback is very important to us as we strive to develop a website that is valuable to you and our trusted and valued customers and business partners. For any questions, suggestions, feedback or comments, please contact us.