View all posts
Louisiana bankers see few parallels between Silicon Valley Bank collapse, local market
03/13/2023
By: Stephanie Riegel | Staff Writer NOLA.com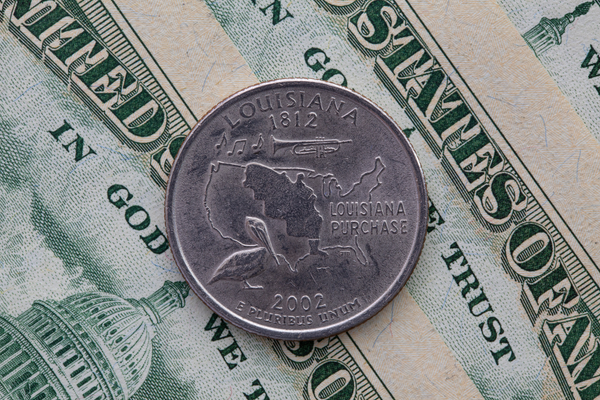 The collapse Friday of Silicon Valley Bank, which sent shares of many regional banks tumbling Monday as it sent shockwaves through financial markets, overtook New Orleans' First NBC Bank as the largest U.S. bank to fail since the financial crisis of 2008.
But even as the failures of SVB and New York-based Signature Bank, which collapsed over the weekend, inevitably recalled the $1 billion collapse of First NBC, Louisiana bank executives and economists said there were few parallels between the local bank failure in 2017 and the recent demise of SVB and Signature.
More importantly, they said there is little reason to worry about the viability of Louisiana's community and regional banks.
Compared to Silicon Valley Bank and many other lenders, they conduct far less business with the San Francisco startup and venture capital world that pulled millions of dollars from SVB, have fewer uninsured deposits, manage more balanced portfolios and have different investment philosophies than did SVB and Signature.
"We're just a totally different type of company than SVB and Signature," said Jude Melville, president of Baton Rouge-based B1Bank. "Most community banks are very different than SVB and Signature."
Melville and his counterparts at other local financial institutions said they spent time Monday reaching out to customers in emails and phone calls to reassure them that all is well.
And while local bank stocks were down Monday — Hancock Whitney Bank fell by nearly 7% and B1Bank dropped by more than 3% — those declines were more in line with the moves seen by major global banks, like Citigroup and Wells Fargo, and were a far cry from the massive price declines of more vulnerable lenders.
San Francisco-based First Republic Bank, for instance, fell more than 61%.
"All the bank stocks are down," said Tulane University finance professor Peter Ricchiuti. "But if you look at what happened over the course of the day, they were really down at the opening, and little by little they clawed their way back. Hopefully, that continues."
Different types of banks
SVB, based in Santa Clara, was the 16th largest bank in the U.S. at the end of 2022, with about $209 billion in assets and counted among its clients big-name tech companies like Roku, Roblox and Vox Media. Signature Bank, at the time of its surprise closure by federal regulators, had $110 billion in assets.
By comparison, the assets of Hancock Whitney, the regional bank with the second-largest market share in the Greater New Orleans area, had about $35 billion in assets at the end of 2022. B1Bank had about $6 billion.
But it's not size so much that differentiates local institutions from SVB and Signature. Rather, it's the types of loans and investments they made and the type of customers they did business with. SVB was heavily concentrated in the tech industry while Signature had reportedly attracted cryptocurrency customers of late.
"Hancock Whitney, on the other hand, is a commercial bank with a stable and seasoned deposit base," said Hancock Whitney Chief Financial Officer Michael Achary. "We are well-diversified among consumer, commercial and wealth clients."
Another key difference is the high percentage of uninsured deposits at the two failed banks. The FDIC insures deposits at U.S. banks up to $250,000. But some 87% of SVB's deposits were uninsured, which meant there were many people and companies that were tempted to pull their uninsured deposits out in what amounted to a classic bank run. At Signature, some 90% of deposits were uninsured.
By comparison, the national average is about 40%. Hancock Whitney is 50%, B1B is about 35%, according to recent company filings. New Orleans-based Fidelity bank, which has $1 billion in assets, is less than 25%.
"They had a high number of uninsured deposits, and they were primarily serving the tech industry and as the tech industry slowed, they just faced a liquidity problem," said Blake Chatelain, president and CEO of Red River Bank. "They were somewhat unique and that is part of the story of they failed. That's not the story of Louisiana banks."
Another significant factor in the failures of SVB and Signature was their investment approach. Both were heavily invested in mortgage-backed securities, which have lost value as interest rates have gone up.
"So when they had the big run on deposits, they had to sell their investment portfolio at a loss to generate liquidity and that ate up all their capital," Melville said. "That's not the way most of the investment portfolios of community banks are structured."
Different than First NBC
Melville and others say the health of the local banking industry is stronger than at any time since the financial crisis of 2008, notwithstanding the $1 billion collapse of First NBC five years ago.
But, as a federal jury decided in February, the cause of the collapse of First NBC was different than what's occurring in financial markets today. Regulators blamed the local bank failure largely on fraudulent loans made by its former CEO Ashton Ryan Jr.
"What doomed NBC was more along the lines of fraud combined with a lack of internal controls, Fidelity Bank CEO Chris Ferris said. "These banks had a different way of doing business."
Ferris and others said they heard from some clients Monday but haven't seen anyone panicking.
"But we have been proactively calling our clients and people in the community to assure them of strengths in the banking system and of the conservative nature of what we tend to invest in," he said.