View all posts
New Orleans CityBusiness names 2023 Money Makers' honorees
03/23/2023
By: Lance Traweek, Editor New Orleans CityBusiness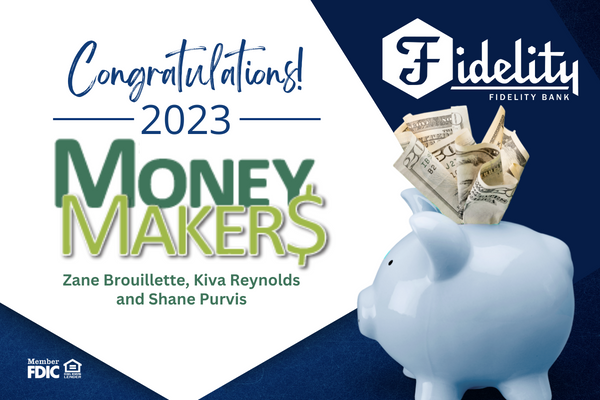 New Orleans CityBusiness has selected its 2023 class of Money Makers, an event and publication that honors local professionals for financial achievements in their respective industries and their community impact.
This year's honorees are:
Banking
Ann Branigan
Chris Braud
Zane Brouillette
Jennifer Esler
Derek L. Fossier
Lauren B. Griffin
Jeff Haigler
Elizabeth B. Hefler
Thomas J Hingle, Jr.
Todd Ortique McDonald
Shannon Pemberton-Eustis
Shane Purvis
Kiva Davis Reynolds
Trey Richoux
Jonathan A. Wilson
Sherrill Woods
John J. Zollinger, IV
Corporate
Chris Bundick
Alex Goss
Gizelle Johnson-Banks
JoAnn Kunkel
Kaitlyn F. Lesage
Stephanie Davi McNeely
Keith J. Naccari
Sean O'Donnell
Jeff Saucier
Stephanie Wells
Danica Ansardi
Shep Buckman
Marigny deMauriac
Susan M Loehr
Patrick Hernandez
Ted Longo
Nick Messina
Jill Knight Nalty
Krissy Orgeron
Howard Rodgers IV
Professional
Talana L. Anderson
Alexander Bigbie
Christy Bronx
Dricka Carter
Li Downing
Melissa R. Johnson
Amanda Peavy Kennedy
Jonathan Koenig
Jennifer Z. Mistretta
Holly Sharp
Adam M. Stumpf
Roy O. Taylor Jr.
Veranisha Thompson Pohlman
Honorees will be celebrated at a virtual event at noon May 19. A special Money Makers insert profiling all honorees will run in the May 19 issue of CityBusiness.