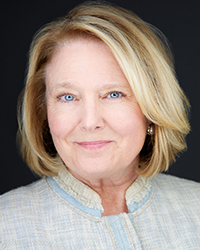 Wendy Beron
Director
Industry Expertise
Wendy M. Beron, RN has been a Director at Fidelity Bank since 2007.
She is Managing Member of the Apollo Group, LLC (Apollo), whose professional efforts have been focused on a comprehensive array of business and management consulting services to individual and organizational healthcare providers. Apollo assists its clients in achieving their business objectives in the challenging healthcare environment and serves as a vocal advocate for physicians and healthcare providers.
Beron serves on the Advisory Board of the Greater New Orleans Teach for America program, currently playing a critical role in improving schools post Katrina in the community. The organization works with underserved schools across Greater New Orleans to ensure that students facing the challenges of poverty are given the educational opportunities they deserve. This program has the support of the Bush-Clinton Katrina Fund as well as former First Lady Laura Bush.
As past President of the Junior League of New Orleans (JLNO), Beron co-chaired the Leagues Rebuild New Orleans Together project, mobilizing close to 1,000 volunteers in just 9 days for a weeklong recovery project. This project marked the largest gathering of Junior Leaguers from across the association putting in over 12,000 hours of work on over 25 houses.
Beron has served as the Sustaining Advisor to the JLNO Board as a member of its President's Committee. In 2020, Beron was selected as the Junior League of New Orleans' "Sustainer of the Year".
Memberships
Former Chair of the Board of Trustees of Metairie Park Country Day School
Board Member of Methodist Health System Foundation, Inc.