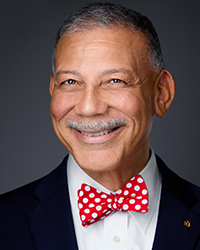 Todd G. Schexnayder
Director
Todd Schexnayder joined the Fidelity Bank Board of Directors November 2021, after retiring as Senior Vice President and Human Resources Director at Fidelity Bank. He was responsible for all corporate human resources, marketing, and facilities functions. He received his bachelor's degree from LSU, holds a master's degree from the University of Southern Mississippi and Strategic Human Resource Management (SHRM) Certification from Harvard Business School.
Prior to joining Fidelity Bank, he retired as Senior Vice President of Human Resources at Cross Blue Shield of Louisiana. During his tenure at Blue Cross Blue Shield, the company was named a Best Place to Work by Baton Rouge Business Report, received a 2014 Excellence in Diversity Award from the Greater Baton Rouge Society of Human Resource Management, and earned the Louisiana Department of Health and Hospitals WellSpot designation for its Baton Rouge campus and wellness program. Prior to joining Blue Cross, he was Senior Vice President of Human Resources at Pan-American Life Insurance Company in New Orleans.
He currently serves on the Franciscan University of Our Lady Board of Trustees, Volunteers of America National Board of Directors, Rotary Club of Baton Rouge Board of Directors, and a member of the College of Humanities & Social Sciences Deans Advisory Council at LSU. Some of his prior community involvement included Friends of the Baton Rouge Zoo, Tiger Athletic Foundation, Manship School of Mass Communications Alumni Board, LSU National Diversity Advisory Board, Opera Louisiana., etc.
Schexnayder is a strong proponent of education. Relocating to Baton Rouge after Hurricane Katrina, he remained committed to the rebuilding of Edward Hynes Charter School in New Orleans' Lakeview neighborhood, continuing as President of the School Board for seven years until the school was rebuilt.
He was named the 2016 Professional of the Year by the Greater Baton Rouge Society of Human Resource Management. He received the T.J. Shields Award for outstanding service to the Manship School of Mass Communication in 2016, and was recognized as a 2019 Volunteer Activist by The Emerge Center. He was inducted into the LSU Alumni Association Hall of Distinction in 2021.