View all posts
Letter from the CEO
12/03/2019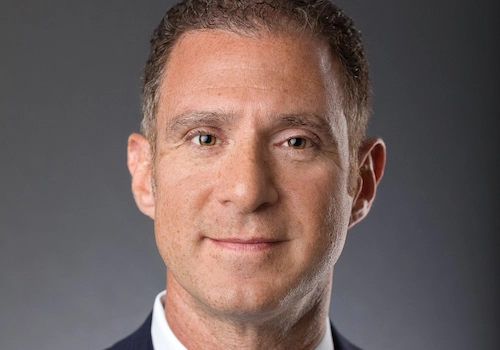 I know there are people who wonder what it means to be a CEO, and a CEO of a prominent local bank, no less. I suspect that it's different for everyone, because every organization is different. People take very different journeys to arrive at the title and have different approaches to the responsibilities it entails. I can only speak about my own experiences, and I'm looking forward to the opportunity to share what it means to be CEO of Fidelity Bank, a financial services institution with a unique and strong culture that is baked into every aspect of our daily operations.
To fully understand our corporate culture, it is important to appreciate that its underpinnings come from our structure. Technically, Fidelity is a diversified mutual community bank. Diversified because we offer several lines of business to our customers such as commercial and small business banking, retail banking, title services through Homestead Title, and home loans through our mortgage division, NOLA Lending Group. Mutual—and the importance of this can't be overstated—because our bank is owned by our deposit account holders. If you bank with us, we work for you. The community aspect comes in because we are committed to working in and with the community we serve: if our community is doing well, our associates will do well, so our bank will do well.
The bottom line is that we view the success of our bank as dependent upon the success of our community and it is our business to support our clients—this, in my opinion, is what makes our company great. It is also what drew me to Fidelity when I moved to New Orleans so that my wife and I could raise our children closer to her family in the area where she grew up. It wasn't easy to uproot my life and take a risk in a new city. To be frank, my job search process was a scary and very uncomfortable time. But I ended up at a company that allowed me to combine so many of my personal and professional values into nurturing our community and growing our business.
In a recent conversation about my career, I mentioned that I used to want to be a teacher, but I decided that working in financial services would let me play to my strengths more, while still fulfilling my need to educate, uplift, and serve my community. The person I said this to laughed—she laughed!—at my perception of banking and community service as not only compatible but as necessarily complementary. This person had graduated college shortly before the Great Recession. Her perception of the financial services industry was understandably tainted by the anxiety and suspicion of trying to build a career at a time of global financial uncertainty and instability.
My belief that good community banking is one method of empowering individuals and small businesses is genuine, and after a bit of discussion, this colleague came to appreciate my perspective. It helped that she was familiar with Fidelity: she'd experienced our consultative approach to banking first hand. She understood that our first responsibility is to our clients, who are also our "owners". The corporate structure of our bank can act as a shield, of sorts, against making the kind of speculative decisions that plagued some financial institutions and contributed to the 2008 financial crisis.
After all, there's a reason that our mission is "Here for Good".