View all posts
Fidelity Bank and COVID-19 - Updated 03/19/20
03/12/2020
By: Chris Ferris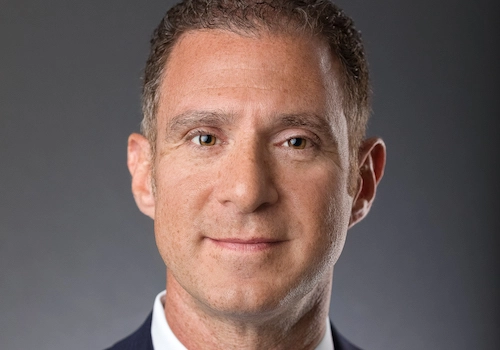 March 19, 2020 Update
To help ensure the safety of our clients and associates, Fidelity Bank is adjusting our daily operations by transitioning clients to our Drive-Thru facilities, ATMs or Integrated Teller Machines for routine transactions effective Saturday, March 21, 2020. While lobby hours will be suspended until further notice, our drive-thru service will remain open normal business hours and we will be offering clients appointments with our bankers to help assist with any complex financial need. You may view our locations HERE. If you would like to schedule an appointment with your banker, please call your local branch or 1-800-220-2497 for assistance.
As part of the critical infrastructure of our community, now is the time for Fidelity Bank to live our mission of being HERE FOR GOOD. To help ease the unexpected burden clients are now facing, management and the board of directors have made several significant decisions to offer relief for individual clients and the community as a whole. This will continue to remain fluid and we remain committed to getting information out to you as fast as possible.
Effective March 20th Fidelity Bank will offer a 90 day payment deferral option for all loans held by Fidelity Bank. A client must request the deferral and can do that by filling out the short form HERE. Once the form is submitted, it is reviewed for approval. Please note at this time, INVESTOR OWNED MORTGAGE LOANS, are excluded.
Fidelity Bank credit card clients in good standing are automatically enrolled in a 60 day skip-a-payment program from April 1, 2020 through May 31, 2020 and are not eligible for the above deferment program on their Fidelity Bank credit card. Additional information will be mailed in the next billing cycle.
Effective March 17th Fidelity Bank will waive any late payment fees and negative credit reporting for loan clients. This will continue through June 2020.
Effective March 17th Fidelity Bank will waive all early withdrawal penalties on certificate of deposits held at Fidelity Bank through the end of June.
Fidelity Bank champions our core value of community everyday but especially during this difficult time. At this time we have are implementing several initiatives:
There are over 72,000 individuals employed in hospitality and tourism industry, which accounts for about 12 percent of all workers in the region. And while this industry supports an array of income levels, most of the jobs are in low-wage occupations. That is why we are pledging $25,000 to the United Way of Southeast Louisiana Hospitality Cares program in collaboration with our Community Partner, the Louisiana Hospitality Foundation. Hospitality Cares awards emergency grants to eligible employees at businesses running active United Way workplace campaigns in the hospitality industry. Funds provide temporary assistance during times of crisis to cover basic financial needs, including housing, medical, and utility bills.
All current Community Partner clients will have their annual gift doubled this year. We currently have over 50 non-profits who will receive a boost in their annual gift on their Fidelity Bank anniversary date.
The P.O.W.E.R. series and meetings will continue via phone conferences or virtual experiences. We have already reached out to many members who are appreciative and grateful for the support.
We continue to monitor all breaking news concerning COVID-19. We are expecting more direction from the SBA and the Federal Government and we are prepared to follow their instruction. Once again, thank you all for your continued commitment to our clients and communities. #hereforgood
---
March 12, 2020 Original Blog
As Louisiana residents begin to feel the impact of the coronavirus (COVID-19), we want to ensure that our clients are aware Fidelity Bank's business continuity team, management and Board of Directors are aligned. Fidelity Bank is following the guidance of the CDC, and industry best practices. At this time, our focus is on educating our team members and clients about options. We are committed to adapting our protocol as new information is made available.
Fidelity Bank recently celebrated our 111th year in business. As one of the most capitalized banks in the region, we are strong and stable. At this time, we are not expecting any disruption in lobby, drive up or Integrated Teller Machine Service. We will notify our clients via our website and social media pages if changes to normal business hours occur.
The health and safety of our clients, associates, and community is a top priority. We have increased cleaning and sanitizing at all locations. We've prepared our team members with resources from multiple sources. Team members have received education on how to keep themselves healthy and have been instructed to stay home if sick. We are addressing any individual concerns or unique circumstances with empathy and understanding.
Fidelity offers a variety of ways to access your accounts and manage your money from the comfort of your home or workplace, 24 hours a day. Clients are able to:
Manage deposits and transfers, monitor account activity, and pay bills at www.bankwithfidelity.com.
Deposit checks using the Fidelity Bank mobile application.
Open additional accounts by accessing the "Open an Account" link at the top of bankwithfidelity.com.
Get "fee free" cash using any Fidelity Bank, Community Cash, or MoneyPass ATM.
Apply for mortgage loans through our nolalending.com website or NOLA Lending app.
Apply for credit cards through bankwithfidelity.com.
Use your, debit card, credit cards, and "cash back" option at stores for your cash needs.
Need a debit card, we can instantly issue you one at any of our branch locations.
Make payments on your Fidelity loans online.
Enroll in e-Statements online at bankwithfidelity.com for electronic delivery of bank statements.
There are additional steps you may want to consider to be better prepared for the unexpected.
Business owners may want to inquire about setting up ACH Origination which allows you to pay employees via direct deposit and collect receivables.
If you are a business owner, talk to your bank about Remote Deposit Capture which allows you to deposit multiple checks from your desktop.
Clients should ask their employer about direct deposit.
Find a safe and secure place for your most important documents and make sure trusted family is authorized to access.
Install the Fidelity Bank mobile app on your phone and enroll in online banking.
Your local banker can answer any questions about the solutions mentioned above. Should you need assistance or additional information, contact your local banker or call Customer Service at 1-800-220-2497. You may also reach us via the Contact US link on bankwithfidelity.com or direct messages on our social pages - @fidelitybankla.
For additional information about COVID-19, please visit the CDC website. We look forward to continuing to serve you. Be well.