View all posts
SBA Direct Forgiveness Portal Now Available For Loans Under $150,000
08/11/2021
By: Fidelity Bank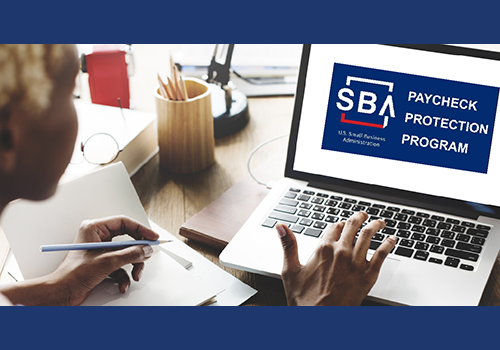 Great news for PPP loan borrowers: The SBA recently launched the PPP Direct Forgiveness Portal to speed up the forgiveness process for Paycheck Protection Program Loans under $150,000.
If your loan falls under this threshhold, we highly recommend using this tool for faster and simpler processing of your Forgiveness Request.
The following resources available for borrowers as to assist in the completion of your Direct Forgiveness Portal submission:
Direct Forgiveness Portal User Guide [PDF] - available to provide step-by-step instructions to assist borrowers in completing their submission.
Direct Forgiveness Customer Service Number: 1-877-552-2692 - Live customer service is available to borrowers at this number.
PLEASE NOTE: Before accessing the Forgiveness Portal, you will need the following available to complete your request:
Your PPP Loan Amount
Your EIN, SSN, or ITIN
If you don't know your PPP Loan Amount, please contact the Direct Forgiveness Customer Service Number for assistance 1-877-552-2692.
Thank you for allowing Fidelity Bank to assist you with your PPP Request. We look forward to assisting you with your future financial needs.