View all posts
Fidelity Bank's Tammy O'Shea and Liz Broekman Named to 2022 class of CityBusiness' Women of the Year
08/29/2022
By: CityBusiness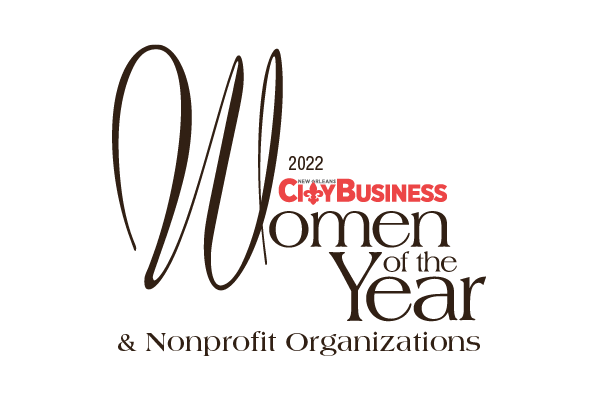 Honorees for the 2022 class of CityBusiness Women of the Year & Nonprofit Organizations have been chosen.
Women of the Year recognizes 50 women from the area whose successes in business and contributions to the community have made them movers and shakers in the region. CityBusiness also recognizes nonprofit organizations that have gone above and beyond in serving the needs of local women and/or children.
This year's Women of the Year honorees are:
Bonnie B. Boyd
Dawn Bradley-Fletcher
Christine Briede
Liz Glaser Broekman
Shaneika Dabney-Henderson
Jodee Daroca
Elia Diaz-Yaeger
Terri Hogan Dreyer
Mavis Early
Kathryn Gonski
Deborah Grimes
Lesli D. Harris
Ronicka Harrison-Briscoe
Leslie Henry
Jill Israel
Tessa Jagger
Michelle K. Johnston
C.C. Kahr
Jennifer Kogos
JoAnn Kunkel
G. F. Gay Le Breton
Julieanne Lund
Elizabeth Marcell Williams
Melissa Burns McClendon
Rebecca C. Metzinger
Julie Claire Morial
Ebony S. Morris
Alexis Morvant
Angel Nelson
Tammy O'Shea
Mayra E. Pineda
Brittney White Richardson
Wanda Robinson
Taryn Rogers
Nyka M. Scott
Rachel G. Shields
Laura Sillars
Beth Ann Simno
Libbie Sonnier
Missy Sparks
Laverne Toombs
Tanya Townsend
Kristi Trail
Cherish D. Van Mullem
Peggy Welsh
Kate Wendel
Lynnette White-Colin
Donna Williams
Shondra Williams
Katie Witry
2022 Nonprofit Organizations:
Boys Town Louisiana
Dress for Success New Orleans
Grace House
Junior League of New Orleans
YMCA of Greater New Orleans
YouthForce NOLA
Honorees will be celebrated at an in-person event from 4-6 p.m. Monday, Nov. 14, at the New Orleans Museum of Art. Register for the event here or by contacting Marilyn Miller at [email protected] or (504) 293-9201.
A special publication spotlighting all Women of the Year & Nonprofit Leaders honorees will run in the November 18 issue of CityBusiness.
Read the original article here.