View all posts
Fidelity Bank White Linen Night Scheduled for Aug. 5
06/28/23
By: Biz New Orleans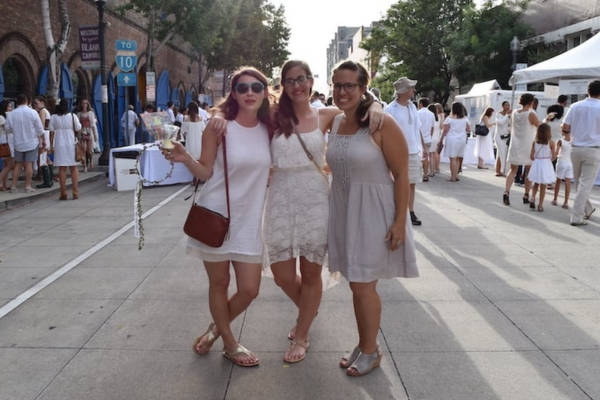 NEW ORLEANS – Arts District New Orleans, the organization that founded White Linen Night in 1994, has announced that the event will take place on Aug. 5 2023, in conjunction with the city's first Saturday gallery openings.
Fidelity Bank returns as the title sponsor of the event, which is scheduled for 5 p.m. to 10 p.m. in the 300-600 blocks of Julia Street in the Warehouse District and in the 500 block of Saint Joseph Street.
Guests are encouraged to don their white linen while strolling, visiting the galleries and enjoying food and drink from local vendors. Dozens are galleries will participate, and the Contemporary Arts Center and the Ogden Museum of Southern Art will open their doors and unveil new exhibitions.
"White Linen Night has been part of the arts district calendar for 29 years," says Leslie-Claire Spillman, ADNO president, in a press release. "We are grateful for our continued partnership with Fidelity Bank, as well as renewed relationships with our many other regular sponsors. Thanks to their support, we are able to continue to welcome guests to the district and grow this event which we all know and love."
"Fidelity Bank is proud to once again support White Linen Night and the vibrant art district of New Orleans," said Chris Ferris, president and CEO Fidelity Bank. "We are committed to investing in the cultural and economic development of our community, and we believe that supporting local artists and businesses is essential to the continued growth and success of our city."
The event is also supported by Arts New Orleans and the Downtown Development District.