View all posts
Supporting local businesses is the role of a Community Bank
06/05/2020
By: Chris Ferris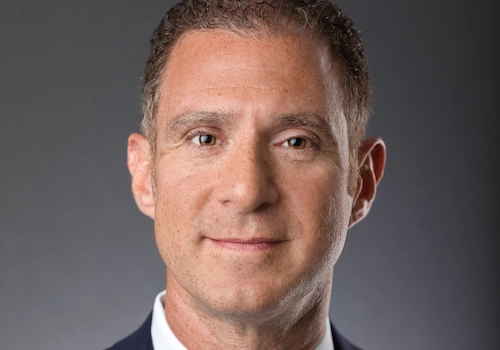 To the Fidelity Bank community and my banking colleagues around the country:
I'm writing to you in the midst of a crisis that, as we're all aware, has created challenges for everyone, everywhere around the world. I don't know anyone who hasn't experienced some kind of loss or heartache as a result of the novel coronavirus even if we've remained healthy ourselves and have been spared the pain of seeing a friend or loved one infected.
The COVID-19 virus, about which much remains uncertain, has also dealt a blow to our economy that was unimaginable just a few months ago. Local businesses: you've prioritized the health and safety of our community, closing your doors (hopefully just for now) and making adjustments to accommodate the new normal. I know it was, and continues to be, a struggle through no fault of your own. Thank you for putting in the work to try to keep public safety top of mind.
During these past few months, we've seen organizations of every size, in every sector, face a myriad of challenges that range from adjusting physical spaces to accommodate social distancing, to servicing the needs of clients whose priorities have changed. This is true for those of us in the financial services industry as well. Like everyone else, our incredible Fidelity team has had to make changes to our physical spaces and rethink how to best serve our clients and our broader communities. It has been a harrowing experience and a humbling one: it is no easy thing to protect the health and safety of our employees and our clients without compromising the quality of our service when it is needed now more than ever. At times it has felt like sailing an unfamiliar ship through uncharted waters in the middle of a hurricane. The timelines, regulations, and processes set by the government have been moving targets and we've all done our best to adapt and respond as needed.
My first-hand experience navigating these challenges moves me to extend a sincere "thank you" to all my colleagues around the country working through the tidal wave of PPP applications. Your hard work has helped keep small businesses afloat and their workers a steady paycheck during a very unstable time.
In particular, I'd like to give a round of applause to the local community banks around the country, especially here in the Gulf South region— including my team at Fidelity! The agility we've shown in responding to this crisis has been a credit to the legacy of community banks, and while admittedly I might be a bit biased, I think we've really demonstrated the important impact that locally owned and operated banks can have on the economic health of a community. Around the country, community banks account for about 21% of all PPP loans around the country, according to the most recent data as of the time I'm writing this.
Why is this? I believe that, in general, community banks make good partners for community businesses because we know them. They are our clients or our neighbors and we can anticipate what they might need very quickly — because many times it's the same as what we need. For example, we all waited together for news from the SBA on how exactly the PPP and application process would work (and we're still waiting on some of that information!). As anxious as we were for information, we knew our existing clients and other members of the community were also waiting to learn where they'd be able to apply for these loans once they became available. So we took a proactive approach: since we know so many of our business clients personally, we reached out over phone, email, and social media, to let them know that we were standing by to help them the moment the government authorized us to do so. Our team helped anxious business owners prepare for what was next by advising them on what information to start collecting so they'd have everything they needed and we made it clear that we were standing by to help them, whether they were existing Fidelity customers or not.
This crisis has demonstrated just how well, and uniquely positioned community banks are to offer the kind of high-touch, high knowledge service that can make or break a local business. As stewards of local economic health, the best interest of our clients and neighbors is our best interest too. Moreover, I think we've proven that we are as well-equipped as any national or international bank to provide great service and advanced technology. When I talk to people about why they'd pick a national bank over a community bank, they express reservations about our technology and data security, or they wonder about sophistication and our ability to creatively problem solve.
I'm very proud of the way that community banks have shown just how wrong these misconceptions are. We have shown that we provide agile, responsive, and fast service when the stakes are high. While personal, long term relationships with our clients is certainly one of our hallmarks, we have the tools and expertise required to handle high volumes of transactional business when circumstances require us to do so. We are there for our communities when they need us most, and I believe that the new relationships with clients and other community partners that have been forged in this fire will last once the flames die down. I think that we've shown the nation that, as we say at Fidelity, "we're here for good."