We like to brag on our clients and let others know about the good work they do!
Click the + signs below to learn more about our Community Partners, Small Business, Commercial and P.O.W.E.R. clients.
Community Partners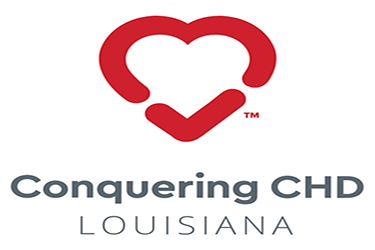 Conquering CHD, is a national non-profit organization made up entirely of parents of children with CHD (congenital Heart disease) and adults with CHD, and advised by a nationally recognized medical team. Congenital Heart Disease affects every 1 in 100 births and is the most common birth defect.
On a personal level, our son was diagnosed with heart disease at 2 days old and had surgery 2 days later. To go from thinking you have a healthy newborn to post-op care was terrifying. Heart disease stays with your child for the rest of their life and there is always a possibility that further corrections will need to be made as they grow.
Having a community that understands what being a heart family means is so important so In conjunction with National Heart month ( February) we are launching the Louisiana state chapter of Conquering CHD. We have a strong board of Louisiana heart parents that have been working tirelessly since June 2020 through the pandemic to bring this organization and its amazing resources to Louisiana.
Our mission is to conquer the most common birth defect!
We do this by ~
Raising awareness
it is the most common birth defect affecting 1 out of 100 newborns
fewer than 10% of adults with CHD are receiving the recommended care
Educating and informing
we're changing the conversation around transparency and public reporting of hospital outcomes
we host CHD WIse education series
we provide care packages, and "Guided Questions Tool" for those starting the long and stressful journey in the hospital or office setting
Advocating at the legislative level
in Dec 2018 Conquering CHD advocates successfully fought for the passage of the Congenital Heart Futures Reauthorization Act providing $50M for CHD research and data collection for the CDC & NIH
Providing support
parent group meetings
closed Facebook Adult/Teen Patient discussion groups
social, educational and fundraising events at the local, state level and national levels
On January 27, 2021, Louisiana will officially become the 16th chapter and we would love help on spreading the word that we are now an available LOCAL resource and make sure new families in the CHD community know that there is a place they can go for support.
Casey Fletcher
Vice President, Conquering CHD Louisiana
AVP, Commercial Relationship Manager
Small Business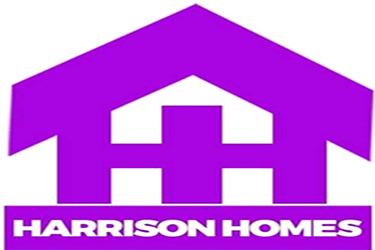 Harrison Homes has been putting families first for 28 years by providing quality care services to seniors. Krishelle Harrison, MBA Director has well over 30 years experience in the healthcare sector. Krishelle's mission is to provide seniors with the best quality life through home care and residential care entitled Betty Haynes Homes.
Let us care for you or your senior by providing the following services:
Companionship
Medication management
Activities of daily living
Domestic work
Multicultural beauty styling services
And much more.
Harrison Homes: Private sitting with love, care and quality!
To Learn More:
Krishelle Harrison, MBA
Email: [email protected]
Phone: 504.373.7138
Commercial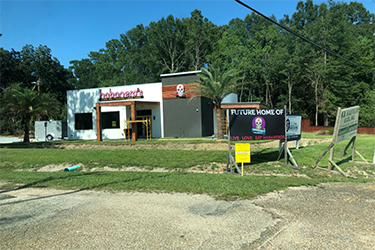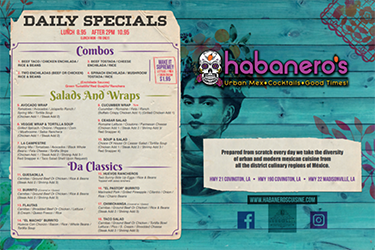 Omar Lugo founded Habaneros in 2014 with the support of his wife Dulce and the help of chef Oscar Rodriguez on the kitchen. Habaneros brings the traditional foods and distinctive flavors of Mexican Cuisine by delivering a well-traveled menu of dishes that emulate the street foods and laid back eateries of native Mexico.

The idea behind the menu evolution is to continue to showcase the diversity of Mexican ingredients by elevating classic cuisine in a contemporary, yet authentic way. At the heart of the menu is the dedication to serving fresh, authentic ingredients with everything made from scratch from salsas and sauces to marinades spices and rubs to the handcrafted cocktails. Mr. Lugo's Mission is to continue to expand to bring his concept and passion to other cities.
Habanero's has been a Fidelity Bank client for over 3 years. Our Commercial and Small Business teams have both taken pride in watching his business grow from a single location to three restaurants serving clients in St. Tammany Parish.
Omar was originally a Small Business client. As he developed his plans to build his newest restaurant in west Madisonville, he was referred to Brian Cook in Commercial to work with him on his construction loan.
Habanero's newest location on Highway 22 in Madisonville was completed in September 2020 and opened in late 2020.
Stop by Habanero's and experience authentic urban Mexican
cuisine at one of their 3 locations:
P.O.W.E.R.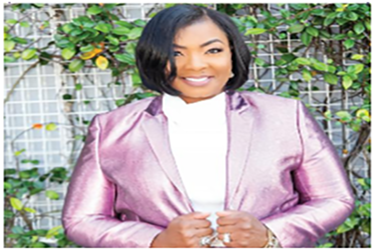 Q: What local resources have you used?
We use local roofing suppliers such as Travis Roofing Supply and Mid South Specialty Products, to name a couple. We also use local banking, including Fidelity.
Q: What has been the biggest benefit of being a POWER Member?
I'm new to the Fidelity POWER, this year has been challenging to all industries. Looking into 2021, I'm excited for what POWER has to offer to women in various industries including business, culture and community.
Q: What does POWER mean to you?
POWER means to me that ever woman has the ability to lead, direct, and influence others with their gifts, talents and resources. Being a powerful woman means being able to effectively make changes while managing people and issues. People don't have to see you in the forefront but they will feel your presence when you walk into a room.