We like to brag on our clients and let others know about the good work they do!
Click the + signs below to learn more about our Community Partners, Small Business, Commercial and P.O.W.E.R. clients.
Community Partners

Shop Love Hayes is owned and operated by Maria Vibandor Hayes. She also owns Love Hayes, LLC and coaches other inspiring mommas to live a life they have always wanted for themselves and their family!
Growing up it was no accident that she was nicknamed Love by her dad. All her life, being Love, she accepted a huge responsibility that she had to live out her life's purpose - to be a positive, energetic, and loving role model for other humans out there.
She is a t-shirt obsessed momma with a passion for design and comfort. Detailed to a fault, she wanted to make sure her designs and materials were of top quality and that people would feel confident in the love she put into the development of each piece and collection.
She hopes that her t-shirt creations help inspire others to live more, love more, and bring happiness to the world - on purpose.
**Shop Love Hayes gives back a portion of profits to causes that align with our mission and support women entrepreneurs, educational equity, LGBTQ initiatives, and organizations that fight for racial justice.**
—-
You can email Shop Love Hayes
here
.
Small Business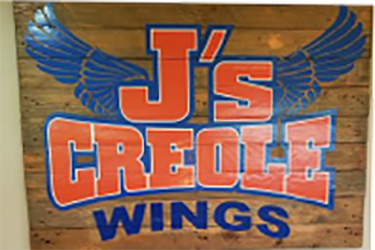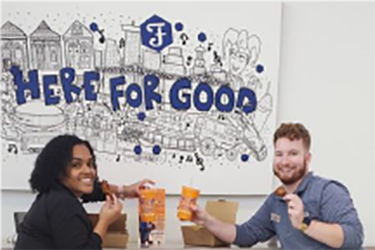 J's Creole Wings, operating a wing restaurant and beer garden, is a hidden gem of the Treme area. Tucked away on N. Claiborne in three brightly colored shipping containers J's Wings is a family owned company that creates all of their own sauces and seasonings from scratch.
Their other venture located in the French Market, J's Seafood Dock, taught them you do not need 150 seats to run a sustainable restaurant. Owners Omar and Gina Duncan pioneered the concept of building out a restaurant inside shipping containers here in the New Orleans area by first manufacturing the space in a warehouse then transporting and staging on the lot. This method has brought down their fixed overhead risk common with most brick and mortar locations. Combined with their take out business, they have flourished during these trying times and are positioned for continued success.
Catering to individuals, parties, and family gatherings, they are hitting above their weight in flavor and live up to their slogan, "We good baby".
You can read more about the business and their menu at: https://www.jscreolewings.com/
Commercial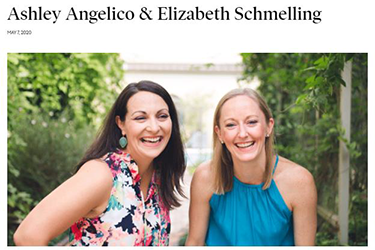 Co-Founders of New Orleans MOM discuss life as full-time moms & bloggers.
These days it seems, if it doesn't have an online presence, it doesn't exist. Everything and everyone has a website or a Facebook page, a Twitter account, and an Instagram following. People and companies blog about everyghing, from their personal lives to whatever is happening with their business, and that is not the only way the work works now...it's also the way the world connects.
But that wasn't always the case. Back in 2011 when Ashley Angelico had her first child, the new mother came up short when she went online looking for parenting sites geared toward the New Orleans area. It wasn't until she started her own blog that she found a kindred spirit who would eventually become her friend and business partner. "While some of my friends had childres, many didn't, and I found myself looking for resources on parenting dedicated to New Orleans. My inclination as a full-time workng mom was to look online, and I was surprised that a website specifically geared towards parents didn't exist", she recalls. "I started a blog to chronicle my journey as a mom, and that's how I met Elizabeth Schmelling. She had a similar blog, which not may people were doing in Louisiana in 2012, and when I heard about it, I had to read. I approached her about the idea of launching a blog for local moms as a side hustle, and here we are!"
"We realized that there werent really any local digital parenting resources in the greater New Orleans area and thought it would be an excellent opportunity to connect moms to local brands as well as other local moms who were navigating the challenges and triuphs of motherhood," adds Schmelling.
Back in April we were successful in securing a PPP loan for Ashley and Elizabeth, the co-founders of the New Orleans Mom Blog. Since then, Tiffany Graff has added them to our POWER program and worked on opening up multiple business accounts for them. Additionally, they are utilizing our business credit cards and are working with Stratos on some investment opportunities.— Louis Bartels
Elizabeth and Ashley have both been a pleasure to work with and will be an amazing addition to the POWER program. The New Orleans Mom blog appears on several different local news segments covering numerous topics that vary from fun holiday projects for children to discussions on serious topics that effect children in todays society.—Tiffany Graff
P.O.W.E.R.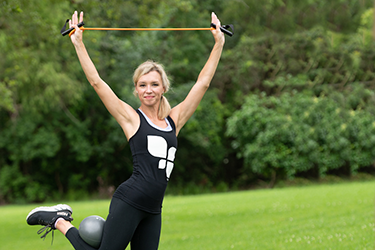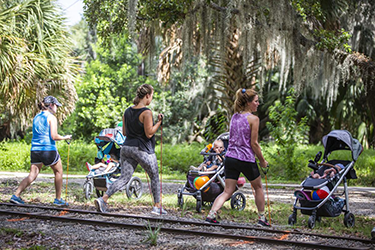 Q: What has been the biggest benefit of being a POWER member?
A: I love that POWER provides us with a local network, as well as business tips and insights that come from people actually doing it. New Orleans is its own animal and POWER knows about doing business here.
Q: What does POWER mean to you?
A: POWER means that I'm not alone. It means that I'm empowered to reach my goals with on hand resources and the support of other women in business.
Q: What is one professional and one personal takeaway from this pandemic?
A: Professionally, I've learned you can do so much with so little. Personally, I've been reminded that everyone has a different experience of the same event. We all want to keep our head above water and we each have our method of doing so. Be the cheerleader..