We like to brag on our clients and let others know about the good work they do!
Click the + signs below to learn more about our Community Partners, Small Business, Commercial and P.O.W.E.R. clients.
Community Partners
ABOUT NOLA MAC N' CHEESE FEST: Begun on October 21, 2017, NOLA Mac n' Cheese Fest is now a notable annual weekend on the New Orleans fall event calendar. It hosts live music, an artist market, and mac n' cheese dishes from favorite local restaurants. The festival will return in full to Arm-strong Park in October 2022.
This summer, the Krewe of NOLA Mac n' Cheese Fest will offer a mac n' cheese map of New Orleans, sold through
Nola T-Shirt of the Month
. All proceeds will benefit the Youth Empowerment Project - connecting young people to the opportunities, relationships, and resources they need to achieve their potential.
This map, designed by
Walking Man Studios
, will feature seven restaurants with local favorite mac n' cheeses on their menus. The maps will be on a T-shirt and/or a tote bag. Those who wear this "Eat Mac to Give Back" swag will receive lagniappe treats as they enjoy dining at any of the mapped restaurants during the whole month of August 2021.
The lagniappe offered will either be a:
• free side of mac n' cheese with purchase
• % off their bill
• % of their meal total donated directly to the Youth Empowerment Project
The restaurants participating are:
• Fat Harry's
• Gonzo's Smokehouse
• Heard Dat Kitchen
• Lula Distillery
• Nola Crawfish King Seafood & Barbecue
• Oceana Grill
• St. James Cheese Company
Small Business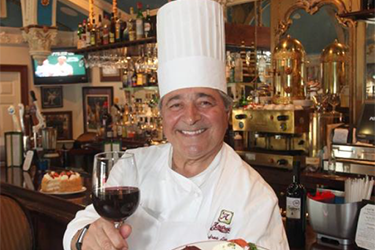 Andrea Apuzzo, Chef-Proprietor of Andrea's Restaurant in Metairie, Louisiana, was born and raised on the Isle of Capri, Italy.
Chef Andrea began his formal culinary education while working in a bakery in his home town of Anacapri at the early age of seven. At 14, he left Capri to travel to Germany, Switzerland, England and South America to further his culinary training in some of the best hotels in Europe and abroad.
After working 35 years in kitchens all over the world under some of the finest, most respected chefs, Chef Andrea moved to Bermuda in 1973 to work at the Southampton Princess Hotel and later in Hamilton Princess Hotel. In 1975, he came to the United States as Executive Sous-Chef of the Omni International Hotel in Atlanta, Georgia. And in 1977 he moved to New Orleans as Executive Chef of the Royal Orleans Hotel; a position he held until January, 1985 when he left to open
Andrea's
, his life-long dream.
During the course of his culinary work experience, Chef Andrea has prepared culinary dishes for such notables as Queen Elizabeth, Princess Ann, President and Mrs. Jimmy Carter, Senator Ted Kennedy, Clint Eastwood, Omar Shariff, Sophia Loren, Senator Jack Kemp, Lee Meriwether and Tommy Lasorda.
In 1990, Chef Andrea published his first cookbook, "La Cucina di Andrea's," which contains over 300 recipes from his select collection. In 1994, Chef Andrea published his second book, "Andrea's Light Cookbook," which contains recipes that are low fat, low cholesterol and low calorie dishes and are approved by the American Heart Association and the American Diabetes Association.
Chef Andrea belongs to many prestigious organizations such as
La Confrérie de la Chaîne des Rôtisseurs
, International Wine & Food Society, Vatel Club, Les Toques Blanches, GRI (Gruppo Ristoranti Italiani), James Beard Foundation and the Certified Executive Chef Association, to name just a few.
Presently, Andrea's New Orleans Italian restaurant is growing strong and Chef Andrea is investing a lot of his time in the community by participating in charitable functions, cooking demonstrations and personal service at his establishment. Chef Andrea has received the Wine Spectator Award of Excellence and the DiRona Excellence Award, and many more.
Andrea's Restaurant is open for Brunch, Lunch, and Dinner.
Andrea's Restaurant:
3100 19th Street at Ridgelake
Metairie, Louisiana 70002
Tel: (504) 834-8583
Commercial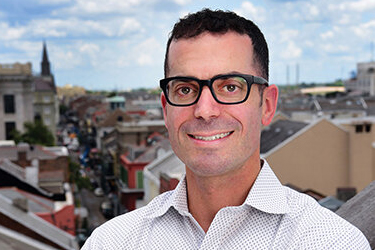 Prior to founding Formwork Development, Hecht lived and worked in New York City, where he led all phases of development for Barrett Design & Development. As a Senior Architect with TEN Arquitectos, a renowned global design practice, Hecht directed the design of complex projects up to 1.3 million square feet, headed the international competition winning team for the 2015 Pan-Am Games, led the design of 300 Ashland and oversaw construction of Hotel Americano.
Our first loan relationship with Hecht is a construction/term loan which provided money to construct two buildings in Central City, specifically at 2808-12 Philip Street in New Orleans. The properties will contain 18 bedroom units where residents will rent bedrooms by the week with a one-month minimum and share the common areas with other residents. The property was recently completed on budget on on-time and, with PadSpilt as manager, will begin accepting residents this month.
This type of affordable house will satisfy the need for low-income workers that serve our community.
--
P.O.W.E.R.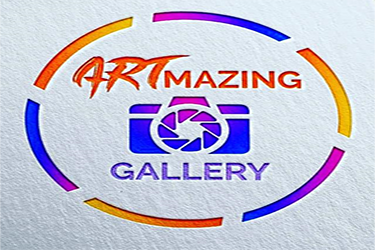 From the world of exporting granite to creating a space for Instagram worthy photos, Brazilian artist Giselle Monteiro provides an experience that you shouldn't take for granted with ARTmazing Selfie Gallery.
The idea to open a pop art selfie gallery came to Monteiro when she visited a selfie gallery in New York City for her birthday. After that experience, she knew she could do something like that herself in New Orleans.
"We started searching, and there was no place in New Orleans like this yet. That's when we decided that we wanted to create a selfie gallery, and we started working on the project," Monteiro said.