We like to brag on our clients and let others know about the good work they do!
Click the + signs below to learn more about our Community Partners, Small Business, Commercial and P.O.W.E.R. clients.
Community Partners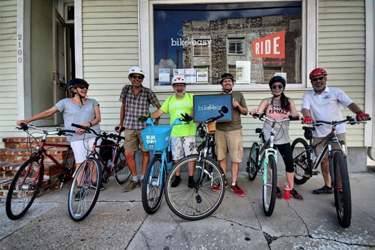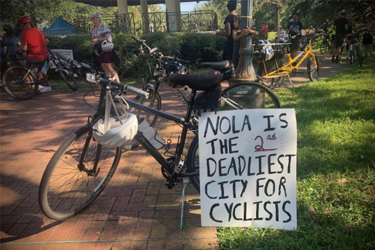 We're excited to be featured as Fidelity's Community Partner Spotlight in this month's newsletter!
For those who may not know us, Bike Easy is a non profit organization that works to make bicycling easy, safe, and fun for everyone in Greater New Orleans. We believe in the power of bicycling to help create a healthy, prosperous, resilient, and equitable future for all people of the region. We envision safe, convenient transportation options for everyone and the freedom to get around easily. We aim to share the joy of bicycling and make it an easy choice for everyone. We also know that streets safe for bicycling are safe for walking and vice versa. We imagine a future where people of all ages and abilities can bike, walk, and take transit safely, whoever they are and wherever they live.
We achieve this through our different strategies:
We're happy to report that 2022 is shaping to be a very busy year for us! Sign up for our Newsletter to stay in the know, and in the meantime; we invite everyone who works or lives in Southeast Louisiana to join the Bike Easy April Challenge this year!
The Bike Easy April Challenge is a free month-long event encouraging people to ride a bicycle as much as possible. Individuals and workplaces can sign up to compete for top spots, as well as random prize drawings throughout the month. Sign up others to earn "encourager" points and stay connected on the virtual platform. This year, the Challenge has expanded to include all of Southeast Louisiana, including New Orleans, the North Shore, and Baton Rouge. Find out more about the April Challenge here. Registration should be open at the end of February.
For businesses and organizations, in addition to signing up your organization to participate, sponsorship and prize donation opportunities are available. Find out more about sponsorship opportunities here.
Small Business
Brighthouse Learning Center is a school for 5th-12th grade students with learning differences (disabilities) located in Mandeville, LA. We own and family operate a small school for 5th-12th grade learning disabled students. We teach students with high functioning Autism, Asperger's, PDD-NOS, ADHD, anxiety, Dyslexia, Dysgraphia, Dyscalculia, and other disabilities that prevent students from excelling and graduating from high school.
Our strengths-based program focuses on providing a strong academic program, integrated life skills and social-emotional skills, and special interest projects that foster the passions of each student. Our experienced teachers and licensed professional counselor work in conjunction to create the perfect conditions for optimal learning, mental health, and success that goes far beyond school into life.
Brighthouse got its start in 2017 when seasoned educator, Michele Tinker, started teaching small groups of 5th-12th grade twice exceptional (2e) students at the kitchen table in her home. The next year she opened a learning center in a larger rented space to accommodate more of these incredible students. Then, we moved to an even larger rented space on Koop Drive in Mandeville and now have space for more students. Brighthouse's continued growth has enabled us to expand again into a larger permanent space with acres and nature. We anticipate moving into this new space in the coming year. When we move, we can grow to 50 students to serve more children in our area who need a chance to thrive.
Our students are very bright, exceptionally talented, wonderfully sweet, and had been floundering in previous school settings. They need a large outside space to enjoy nature, do gardening, get exercise, take care of a small koi fish pond and fountain which will be our outdoor classroom on the 3 acres. The school building is a house which is warm, friendly, and home-like. Our students need to feel safe, happy, and excited to come to school. The classroom spaces are perfect for classwork, the shop is great for learning carpentry and doing art, and the kitchen is ideal for learning food prep and cooking. We are excited to bring our students to such a lovely place and educate them to be successful beyond high school.
Michele is a seasoned teacher of 35 years and has received numerous national teaching awards and grants. Michele's background in neuroscience and its application in teaching has fostered a unique and highly successful educational alternative for students in this area. She is married, has four grown children and lives in Covington, LA with her husband.
For more information, visit our website.
Commercial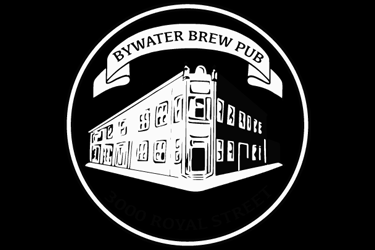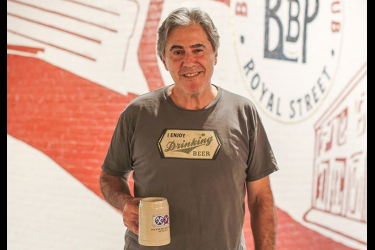 Locally owned and operated, Bywater Brew Pub features a Viet-Cajun menu, 12 taps for beers brewed on site and a full bar. Chef Anh Luu was born and raised in the Vietnamese Community of New Orleans and honed her skills for 10 years in her restaurant in Portland, Oregon before returning home to run Bywater Brew Pub's food program. Their Brewmaster, Sonny Day, is brewing some of the best tasting beer in New Orleans here at Bywater Brew Pub. Their space features art from local artists, many of whose studios are located on the second floor. They are located at 3000 Royal Street at the corner of Montegut in the Bywater Neighborhood of New Orleans Louisiana, and look forward to serving their neighbors in the Bywater and beyond.
Check out their menus, including their homemade beer HERE.
Fidelity Bank financed the construction and equipment for this local restaurant gem using the SBA 504 program, and the restaurant has been opened since December of 2020. Their owner, Nahum Laventhal, was born and raised in New Orleans and a graduate of LSU Law School. He is a lawyer by trade, and his work has taken him around the state where he misses no opportunity to share and build his vision for Bywater Brew Pub. He has always had a passion for good craft beers, and for years made his own stove top beer with great results. He is now very proud to have launched the Bywater Brew Pub.
For more information, contact Joey LaRocca, Vice President, Commercial Relationship Manager
P.O.W.E.R.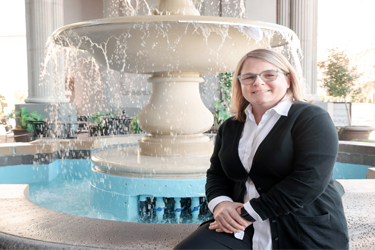 Karlie Hull is the CEO of SysCom LLC. SysCom are experts at implementing and maintaining all industry-standard software packages and services that take the pain out of the administrative aspects of healthcare.
Ramona Sanders is her go-to small business banker. Ramona & Karlie met at the POWER Up! Women's Leadership Conference in 2019 and made an immediate connection.