We like to brag on our clients and let others know about the good work they do!
Click the + signs below to learn more about our Community Partners, Small Business, Commercial and P.O.W.E.R. clients.
Community Partners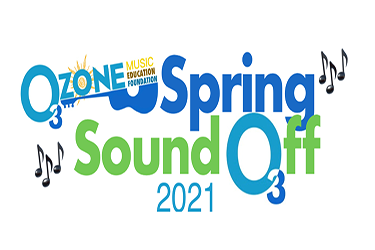 The Ozone Music Education Foundation is a Louisiana-based 501(c)(3) nonprofit organization.The overall mission of the Foundation is to provide music education, support and mentorship to those interested in learning the music industry by developing skills and knowledge as songwriters and musicians. Their ultimate goal is to make St. Tammany Parish a thriving music community for local, regional and national musicians, providing a commercially attractive hub for recording artists to create, produce and showcase recorded music, including content for film, television and broadcast advertising.
Ozone's intention is that as they work towards their Foundation objectives St. Tammany Parish will become a bigger music destination for locals, visitors and tourists to hear and enjoy music. They attribute their board and many individual and corporate supporters to their success. They also recognize that there is a strong pool of talent in St. Tammany that they believe is evident in the highly successful talented arts and music programs in the school system. Another source of talent comes from the Northshore Songwriter's Circle started eight years ago by one of their board members that has over 100 active members.
Small Business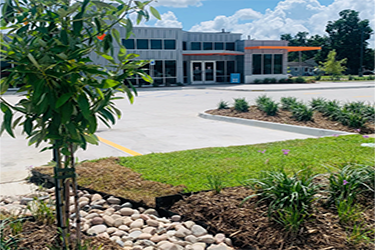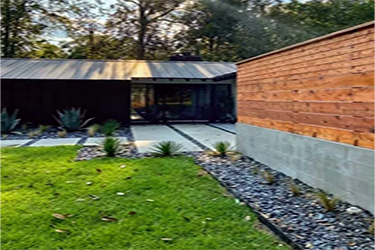 We began working with Patrick Michaels of Patch Landscape Architecture LLC a few years ago. Patrick is an old friend of NOLA Lender Mia Hegwood, who referred him to Fidelity. Since business is expanding he has brought on a new partner, Charlotte Aaron.
As they look to continue to grow their book of business and diversify their offerings, they currently provide landscape architecture plans for a variety of structures, from libraries, government buildings, community centers, parks, and more.
225.281.4569
Commercial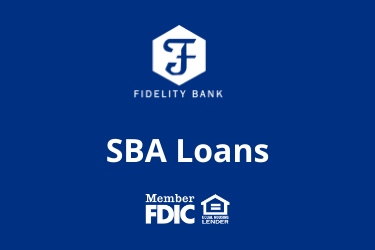 Fidelity Bank SBA Program
Partnering with the U.S. Small Business Administration (SBA), Fidelity provides government-sponsored loans for a variety of business needs. SBA loan programs offer more flexible terms than conventional loans, enabling more businesses to qualify for financing. Our SBA lenders work with client to determine the best financing options that meet the specific needs of their business.
Available for start-up businesses, as well as existing businesses
Competitive rates for a wide range of business needs:
Commercial real estate purchase
Construction / Renovation
Business acquisition or expansion
Equipment/inventory purchase
Generally lower down payments than other commercial loans and extended terms
Local decision-making and processing
Some loans may be sold
Attentive, friendly service from start to finish
We provide several different SBA programs based on your specific needs.
SBA 7(a) Loans: The most common SBA loan. This program offers up to $5,000,000 for a variety of financing needs, with longer terms and lower collateral requirements than conventional lending.
7(a) Small Loans: Targeted for smaller requests, allowing for an expedited and streamlined application process. Term loans up to $350,000.
SBA 504 Loans: Designed for a growing business that needs a long-term fixed rate loan for a major acquisition, the project range from $100,000 to $12,000,000 depending on the business type.
Working Capital CAPline: Fulfill short-term needs such as inventory, receivables, or consolidating debt with this revolving credit line up to $5,000,000.
SBA Express: Fast-expediting loans of up to $350,000 provide fixed-asset purchase power, debt consolidation, or working capital
SBA International Trade Loans: Up to $5,000,000 to finance fixed assets, including real estate, and working capital to help businesses expand into international markets
SBA Export Express: Support export development with a term loan or a revolving line of credit up to $500,000.
Contact any of our Financial Center Leaders, Small Business Relationship Managers, or Commercial Relationship Managers for more information on how Fidelity can help your business grow.
P.O.W.E.R.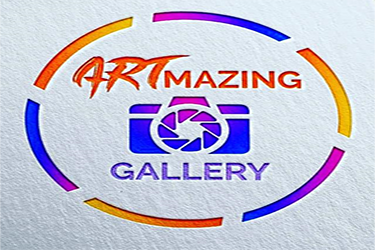 From the world of exporting granite to creating a space for Instagram worthy photos, Brazilian artist Giselle Monteiro provides an experience that you shouldn't take for granted with ARTmazing Selfie Gallery.
The idea to open a pop art selfie gallery came to Monteiro when she visited a selfie gallery in New York City for her birthday. After that experience, she knew she could do something like that herself in New Orleans.
"We started searching, and there was no place in New Orleans like this yet. That's when we decided that we wanted to create a selfie gallery, and we started working on the project," Monteiro said.