We like to brag on our clients and let others know about the good work they do!
Click the + signs below to learn more about our Community Partners, Small Business, Commercial and P.O.W.E.R. clients.
Community Partners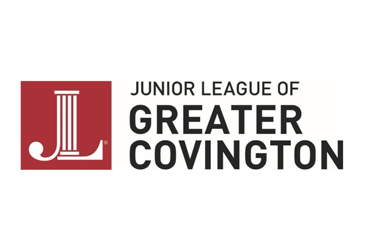 For more than forty years, Junior League of Greater Covington has been at the forefront of volunteer organizing and training in St. Tammany Parish. Many of our area's most effective and enduring organizations originated with JLGC – Youth Service Bureau, West St. Tammany Parish YMCA, and Children's Museum of St. Tammany.
In addition to 3,500 annual volunteer hours, JLGC has supported community resources such as the St. Tammany Library, Habitat for Humanity, Hope House, Head Start, St. Tammany Humane Society and Holy Diapers of Western St. Tammany.
The impact these resources have on our region is immeasurable – and possible with the support of our sponsors. NOLA Lending's investment as a Junior League of Greater Covington sponsor continues to make a tremendous impact upon our ability to serve our community.
We gratefully invite you to come to the 25th Anniversary Harvest Cup Polo Classic. On April 24, 2022, Junior League of Greater Covington will host the Harvest Cup Polo Classic at Summergrove Farms. As the polo ponies play, over 1000 patrons will enjoy local cuisine, specialty libations, live entertainment, browse the silent auction, and network with fellow philanthropic community members.
The proceeds from Harvest Cup Polo Classic support JLGC's community projects and Community Assistance Grants – awarded to local non-profits supporting youth, elderly, cultural enrichment, community awareness and/or social services.
Patrons of the 25th Anniversary Harvest Cup Polo Classic will have the opportunity to meet representatives from our 2021 Community Assistance Grant recipient organizations seated at our "Polo With A Purpose" tables. For more information about our community projects and grant programs, visit
www.jlgc.net
.
Thank you in advance for your support, empowering Junior League of Greater Covington to serve St. Tammany Parish.
Small Business
Amazing Love N Care PCA Services
DBA Barre Health LLC offer a professional, loving, and nurturing environment for youth and adults, that deal with intellectual and developmental disabilities. We serve St. Bernard, Orleans, Jefferson and Plaquemines Parishes.
We offer the following services:
IN HOME SERVICES: Amazing Love N Care PCA Services DBA Barre Health LLC provide a variety of personal and housekeeping services, ranging from a few hours a week, or around the clock. Services include laundry, house cleaning, dishes, meal preparation and transportation. Our programs are consistent with LDH PCA, SIL and In-Home Respite Regulations.
SUPPORTED EMPLOYMENT: Amazing Love N Care PCA Services DBA Barre Health LLC provides greater levels of independence

through job skills development and vocational training, helping everyone become a contributing member of the workforce.

ADULT DAY CENTER: Set in safe, warm, inviting, home-like environments, Adult Day Care offers your loved one a
chance to socialize with peers in a comfortable setting. Amazing Love N Care PCA Services DBA Barre Health LLC offers a professional, loving, and nurturing environment for youth and
adults, that deal with intellectual and developmental disabilities.
We tailor each of our programs and services to meet each client's specific need(s). Our staff is comprised of caring, highly trained, well-qualified individuals that will provide professional and quality care and support to your loved one.
To apply for services: Contact your regional community service office, or human services district/authority.
To learn more about our mission and the services we provide: Contact us today at (504)766- 7381. We would love to hear from you!
Commercial
Fidelity Bank has been a participant in the SBA Lending Program since 2014. The Bank holds the distinction as Top SBA Lender in Louisiana by number of loans for the past 3 years, utilizing the SBA's Flagship 7(a) program. Add in our involvement in the Paycheck Protection Program, and you'll find Fidelity Bank has strived to embody the mission the SBA sets forth to provide financing to small businesses who wouldn't be able to secure funding via traditional methods, thereby creating jobs and helping to further stimulate the economy.
Our SBA Division is lead by Shane Purvis, Vice President | SBA Lending Program Lead, and works in partnership with our Commercial and Small Business Relationship Managers to find ways to accomplish our clients' goals by using the programs made available by the SBA.
In future SBA Spotlights, we will help to highlight situations where an SBA Loan helped to secure the funding a business needed to help create additional jobs and opportuni-ties in its community, allowing us to continue our mission of being Here for Good.
Should you have a client, friend, or family member call you or mention that they need to speak to someone about an SBA Loan, contact one of your Commercial or Small Business Relationship Managers so that they can discuss their needs and determine whether they believe an SBA Loan is the right fit for their business.
P.O.W.E.R.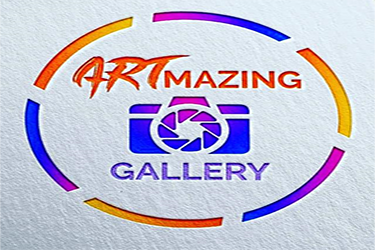 From the world of exporting granite to creating a space for Instagram worthy photos, Brazilian artist Giselle Monteiro provides an experience that you shouldn't take for granted with ARTmazing Selfie Gallery.
The idea to open a pop art selfie gallery came to Monteiro when she visited a selfie gallery in New York City for her birthday. After that experience, she knew she could do something like that herself in New Orleans.
"We started searching, and there was no place in New Orleans like this yet. That's when we decided that we wanted to create a selfie gallery, and we started working on the project," Monteiro said.