We like to brag on our clients and let others know about the good work they do!
Click the + signs below to learn more about our Community Partners, Small Business, Commercial and P.O.W.E.R. clients.
Community Partners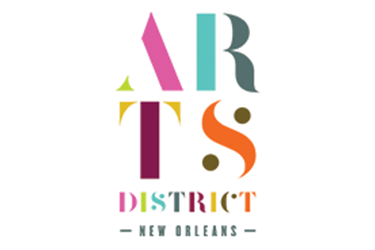 The Arts District of New Orleans (ADNO) is a burgeoning hub for young professionals and creatives. The organization strives to connect all aspects of the visual arts, culinary arts, musical arts, and the art of travel in this sought-after neighborhood. This community is rich in character, and features stylish, cuttingedge galleries, prestigious museums, and some of the best restaurants and bars in the city. ADNO looks to promote all aspects of this architecturally distinctive historic district of New Orleans and its businesses.
The Arts District of New Orleans Association was created in the 1990s in an effort to improve the neglected Arts/Warehouse District of New Orleans. In order to maximize promotional efforts, ADNO was formed to help bring art enthusiasts to the neighborhood. This led to the establishment of the First Saturday Gallery Openings, which bring crowds of people every month. The Association has since partnered with other institutions, like the Downtown Development District, in an effort to cultivate economic development in the downtown area. Today, the non-profit organization has numerous contemporary art galleries, world-class museums/institutions presenting visual and performing arts, a rotating outdoor public sculpture collection, numerous cafés, bars and star chef restaurants all working together to support and reinforce the unique qualities of the Arts District.
ADNO hosts free gallery receptions every First Saturday of the month from 6-9PM, which often premieres new exhibitions. The association also sponsors four major events every year: Jammin' on Julia, Fidelity Bank White Linen Night, Art for Arts' Sake | Downtown, and Holiday Cheers. These fundraising events are meant to encourage both tourists and the local community to appreciate the art scene in New Orleans. Fidelity Bank White Linen Night on August 6th drew nearly 20,000 attendees to the district for a night of art, food, drink, and fun and raised funds that will enable the organization to continue to produce programming for the rest of the year.
Small Business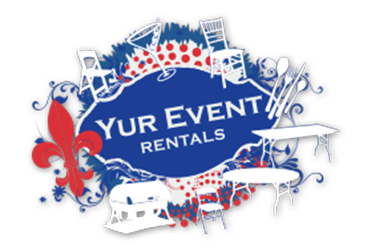 Yur Event Rentals provides top quality party and event items coupled with great service for any event. We can provide items for ceremonies, receptions, corporate events, private parties, birthdays, showers, graduations, crawfish boils, or just any old Friday get together. Our warehouse is located in Kenner on 3rd Steet (Near Airport on Against River) and we service New Orleans, Kenner, Metairie, Mandeville, Covington, Slidell, LaPlace, and Baton Rouge, and surrounding Louisiana areas.
Whether you are looking for 10 chairs or 1000, let us handle your every event rental need. When you order merchandise from Yur Event Rentals you can relax and confidently trust in our staff to ensure every detail will be handled in a reliable and dependable manner!
Check them out: www.yurevent.com
Commercial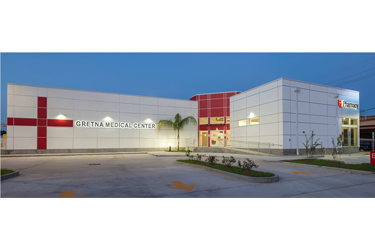 Gretna Medical Center's Dr. Hai Nguyen. Dr. Nguyen's current practice is located at 315 Westbank Expressway, Gretna La 70053. Fidelity is in the process of financing the construction on of a new medical facility located at 4535 S. Claiborne Ave. New Orleans, La 70125 named the Uptown Medical Center.
The new facility will be owned by Dr. Hai Nguyen and his wife Tina Dang Nguyen, who currently operates Expressway pharmacy out of the current location and will operate a pharmacy out of the new location. Construction is scheduled to be completed sometime early next year.
Dr. Hai Nguyen is an internist and pediatrician in Gretna, LA and i s affiliated with Ochsner Medical Center and West Jefferson Medical Center. He received his medical degree from Louisiana State University School of Medicine in New Orleans and has been in practice 21 years. He also speaks multiple languages, including Vietnamese. He is experienced in general internal medicine, pediatrics, and urgent care.
Visit: gretnamedical.com
P.O.W.E.R.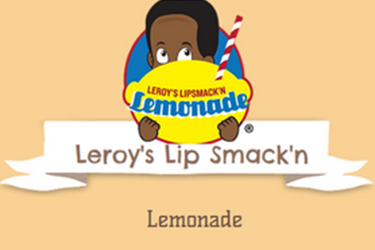 Leroy's LipSmack'n Lemonade is a lemonade beverage manufacturing company based in Baton Rouge, LA. The company is committed to suppling a clean, refreshing, freshly squeezed- thirst quenching experience for consumers across the country. Their products have no additives, no artificial flavors or colors.
The business was started in 2014 after participation in a local lemonade Day for her 6-year-old son, Leroy III. Leroy's LipSmack'n Lemonade was created to help kids like Leroy with disabilities to understand that their special need is not a limitation, and that they can succeed at entrepreneurship and have more options. Leroy works in the business, and the company also hires special needs young adults.
Today, Leroy's LipSmack'n Lemonade can be found in 36 stores and restaurants in the Baton Rouge area including 4 Rouse's Markets and all LSU sports arenas. In addition, the Leroy's LipSmack'n Lemonade Truck can be found at local schools, businesses, and festivals year-round! Plans for expansion include offering products in other cities across Louisiana, and in Alabama, Mississippi, and Texas....just to start!