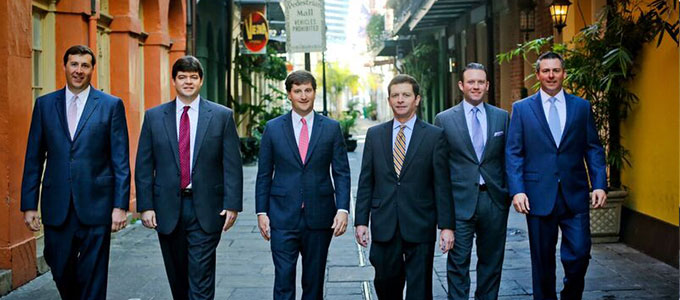 A Relationship Built on Trust
Fidelity Bank is pleased to partner with Stratos Wealth Partners New Orleans to offer a full range of personal investment services. We know you value the personal relationship you've developed with Fidelity Bank. The trust you place in us is the bedrock of our shared success. Trust is important, especially when it comes to your money.
That's why we've chosen to partner with a local independent investment firm with a shared view of trust. Stratos Wealth Partners New Orleans is an independent investment firm with strong roots in the local community. They offer assistance with investment options from a wide range of providers, meaning they'll work hard to find the investment option that best meets your needs.
The Stratos Team
Stratos knows that managing your wealth and planning for important goals like retirement, estate planning or the sale of a business can be complex and time consuming. Sound decisions require extensive research, expertise and coordination across multiple financial disciplines. And effective outcomes require a partner you can trust to bring the right experience and resources to bear as you pursue your individual goals. Stratos Wealth Partners New Orleans defines their success by assisting you in pursuing your goals as they afford you an opportunity to experience wealth planning on an entirely new level.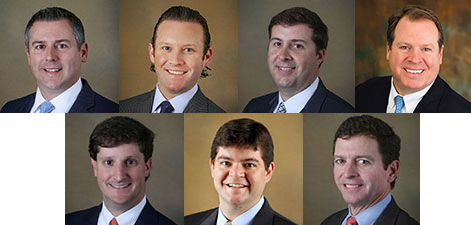 Stratos Expertise & Services
Stratos offers a full range of personalized services to assist you in managing day to day financial and non-financial matters. By combining technology with institutional capabilities, they can help coordinate the overall family lifestyle plan, designed to identify and execute on opportunities to preserve and enhance your wealth.
Take advantage of a full range of financial services:
Retirement Planning
Financial Planning
Asset Allocation
Income Planning
Financial Reviews
Estate Planning Strategies
Stratos also offers access to investment services:
Advisory Services
Alternative Investments
Private Client Group
Corporate Services - Corporate Employee Services - Insurance
Contact a local branch for more information.
| | |
| --- | --- |
| Are Not FDIC Insured | Are Not Guaranteed by Bank or its Affiliates |
| Are Not Deposits | Are not Insured by Any Federal Government Agency |
IMPORTANT INFORMATION: The content of this page is informational only. The terms of the account, including any fees or features may change.
Securities offered through LPL Financial, member FINRA Opens a New Window. /SIPC Opens a New Window. . Insurance products offered through LPL Financial or its licensed affiliates. Investment advice offered through Stratos Wealth Partners, Ltd., a registered investment advisor and a separate entity from LPL Financial. The investment products sold through LPL Financial are not insured Fidelity Bank deposits and are not FDIC insured. These products are not obligations of Fidelity Bank and are not endorsed, recommended or guaranteed by Fidelity Bank or any government agency. The value of the investment may fluctuate, the return on the investment is not guaranteed, and loss of principal is possible."
The LPL Financial Registered Representatives associated with this site may only discuss and/or transact securities business with residents of the following states: AL, CA, CO, CT, FL, GA, IL, LA, MN, MS NC, OK, OH, SC, TX, UT, and WI.